Tusco provides a wide array of services and products to such broad clientele as government agencies, including the FBI, DEA, and EPA, military bases, data centers, state capitol and federal buildings, universities, industrial facilities, spectator sports venues, office complexes, multifamily unit developments, churches, schools, and many others. Tusco offers the sales and installation of such products as crash rated fencing and gates, wedge barriers, bollards, drop arms, structured cabling, video surveillance, and access control systems. Tusco also provides services in systems integration and perimeter security site assessments and consulting.
Excellence in Safety
At Tusco, Inc., workplace and job site safety are of utmost importance.
Through regular safety meetings, as well as ongoing education, our employees are held to the highest standards of safety and risk awareness. In fact, over the last decade, Tusco, Inc. has received numerous awards for jobsite safety.
2009 – 2014 Workers Compensation Safety Award
2015 Holder Construction, Subcontractor Safety Award
EMR
2021 – 0.67 | 2020 – 0.84 | 2019 – 0.90 | 2018 – 0.92 | 2017 – 0.74 | 2016 – 0.97 | 2015 – 0.93 | 2014 – 0.91 | 2013 – 0.81
RIR
2021 – Not Available | 2020 – 0.00 | 2019 – 0.00 | 2018 – 0.00 | 2017 – 2.16 | 2016 – 2.18 | 2015 – 0.00 | 2014 – 0.00 | 2013 – 0.00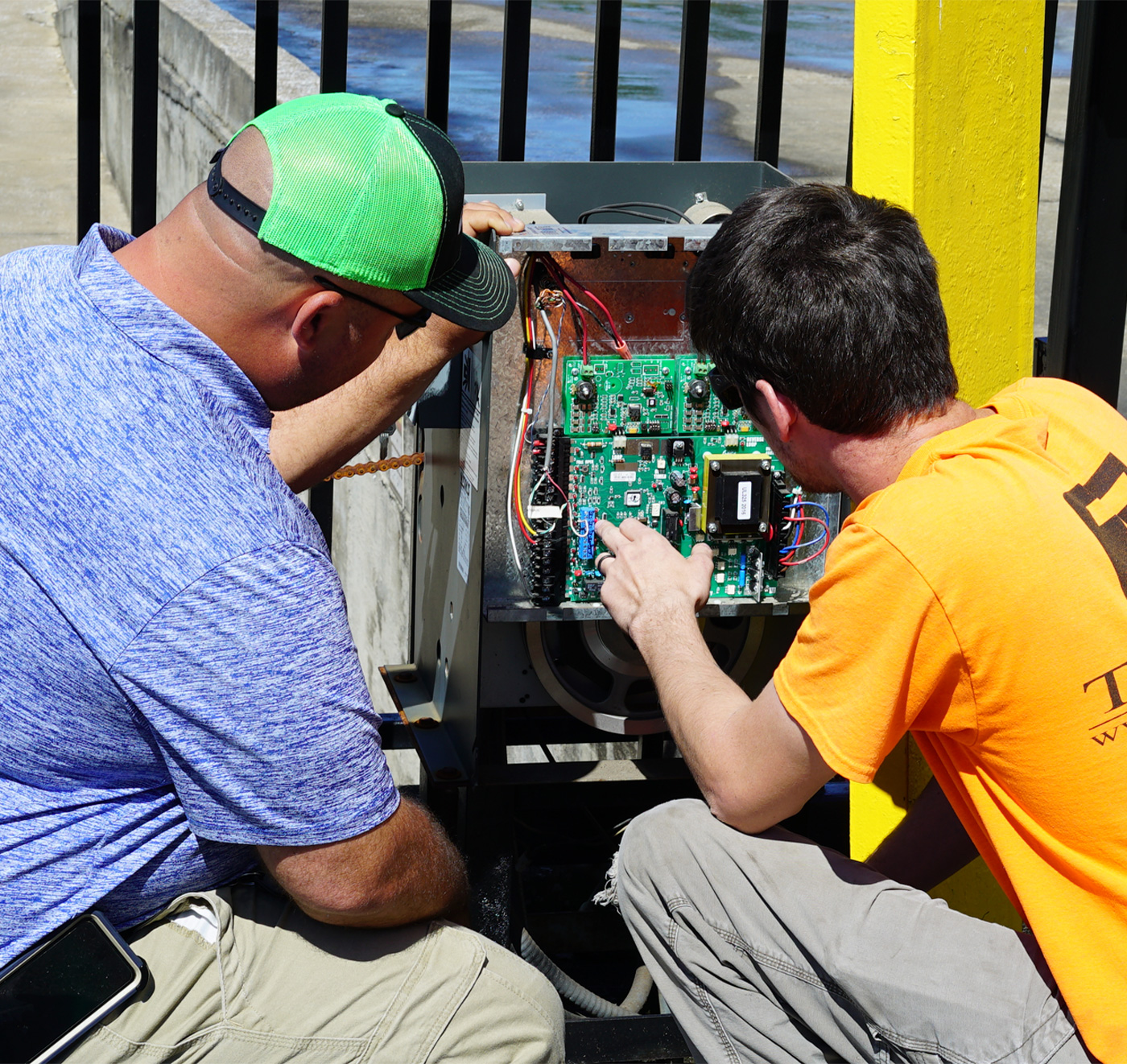 We Take Pride in a Job Well Done
From our first project in 1974 to now, 100% customer satisfaction has always been a core value of our company. Our team understands the importance of doing a job right – no exceptions. Because of this drive for excellence, Tusco, Inc. has gained a reputation for delivering our promise of outstanding work that meets or exceeds expectation. In fact, Tusco, Inc. has received several awards for excellence in the construction industry
Recent Awards
"2022 ABC Excellence in Construction Award" for Tyndall AFB LU-ECFs and Perimeter Fence Phase II, Panama City, FL
"2022 Harvey-Cleary Builders 'Nobody Gets Hurt' Safety Recognition"
"2021 ABC Merit Award" for Tuscaloosa VAMC Correct Critical Access Control & Site Security Deficiencies – Tuscaloosa AL
"April 2019 Holder Subcontractor of the Month Award" for Mustang Alabama WCK
"2017 ABC Excellence in Construction Award" for Mercedes-Benz Stadium – Atlanta, GA
"2015 ABC Excellence in Construction Award" for Capitol Park Security Improvements, Phase 1 – LA State Capitol
"2015 ABC Merit Award" for Tuscaloosa Waterworks, Phase III Security Infrastructure/Fencing Upgrade – Tuscaloosa, AL
"2011 ABC Merit Award" for New Orleans Federal City Development – New Orleans, LA
"2011 ABC Excellence in Construction Award" for Dovetail's Woodlands of Tuscaloosa – Tuscaloosa, AL
"2010 Pettus Randall Entrepreneur of the Year" for Excellence in the Construction Industry
"2010 ABC Excellence in Construction Award" for Birmingham Zoo's Trails of Africa Exhibit – Birmingham, AL
"2009 ABC Excellence in Construction Award" for Keesler Air Force Base – Biloxi, Mississippi