Wedge Barriers
Wedge barriers provide unparalleled security against vehicular attacks at sensitive facilities such as military bases, corporate headquarters, water treatment plants, nuclear facilities, and embassies.
Available in various crash ratings, these top-of-the line security products utilize access controls such as keypads, card readers, photo eyes, and loop detectors to admit authorized vehicles in a precisely controlled sequence of operations. Wedge barriers are often installed along-side other high security products such as bollards, security gates, guard booths, and drop arms to provide one of the world's most formidable vehicular protection systems.
Portable Barriers
The MP5000 Portable Barrier an extremely versatile vehicle barricade.
Available in 12, 16 and 20 foot clear openings, the MP5000 can be towed to any location where vehicle security is required and set up in less than fifteen minutes. It is self contained and battery powered. This wedge barrier is an excellent option for areas where high security is needed for short periods of time, such as meetings, political rallies, sports games, and many others.
Bollards
High security bollards are the perfect choice for securing critical facilities without sacrificing aesthetic appeal.
Available as stationary, removable, manual, or automatically operated (electromechanically and hydraulically), Tusco regularly installs both crash rated and non-rated bollards at locations such as data centers, government buildings, high profile sports venues, military bases, and airports.
Through the versatility of their design, high security bollards suit a variety of applications. A shallow mount bollard system can utilize a wide, but shallow foundation in areas where underground lines or other conditions prevent deep excavations. Conversely, standard in-ground models offer equal protection in areas where adjacent space is limited. Many of these are available in decorative options that will not only increase a site's perimeter security, but also its exterior beauty.
Tusco's team of certified installers are qualified and experienced in the installation, operation, and maintenance of high security bollards.
Beam Barrier
Beam barriers are available in both crash and non-crash rated models.
Non-rated models are an effective solution for basic vehicular access control for areas like parking decks and parking lots. Crash rated beam barricades provide high security in tight areas where traditional slide or swing gates might not have adequate room to function. They are also used in areas where pedestrians are allowed to move freely, but limited vehicular access is required. Tusco's team of certified technicians have installed beam barriers at various government buildings, military bases, and other high-security facilities.
Cable Fencing
Cable fencing is an excellent solution for very large areas that require vehicular crash protection such as air fields and military bases.
Created using high-tensile strength steel cables stretched between posts and buried below grade into concrete dead-man anchors, cable fencing provides a formidable vehicular access prevention system. This solution can also be installed in tandem with chain link or ornamental fencing for increased security, preventing access from vehicles and pedestrians alike.
Guard Booths
Without a doubt, the presence of a guard greatly bolsters a facility's protection against unauthorized access. Prefabricated guard booths allow trained personnel to work on site, controlling traffic flow in real time.
Depending on the application, guard booths come in standard and high security models. Offering additional protection for the employee or guard working inside, high security guard booths come in [bullet and even blast resistant versions]. Tusco's certified installers and technicians have installed guard booths at various facility types including water treatment plants, airports, and government buildings.
Gates & Turnstiles
Commercial gates help control pedestrian and vehicular access to areas of your site and facility. They are a very simple but effective solution and can be coupled with access control systems to increase the overall security. Turnstiles are a low maintenance, sound solution that can withstand a wide range of outdoor conditions.
Turnstiles are most effective as a deterrent against tailgating and unauthorized entry at any fence line. The versatility of turnstiles allows indoor application as well, expanding your security options. When integrated with access control systems, turnstiles can protect a variety of areas such as parking lots, transit stations, factories, and construction sites.
Commercial Fencing & Security Gates
Schools, apartment complexes, government facilities, and other high-value areas where security is of utmost importance commonly utilize commercial fencing to provide excellent cost-effective site security.
Commercial and industrial grade chain link fencing stands the test of time as a trusted security solution for various types of facilities such as ball parks and airports. Ornamental fencing and gates are a perfect solution for sites where the need for perimeter security need not come at the cost of aesthetic beauty. Crash rated and anti-climb ornamental fencing is also available for sensitive facilities that require very strict control over site access. Tusco has over 43 years of experience installing all types of fencing from numerous manufacturers all across the nation.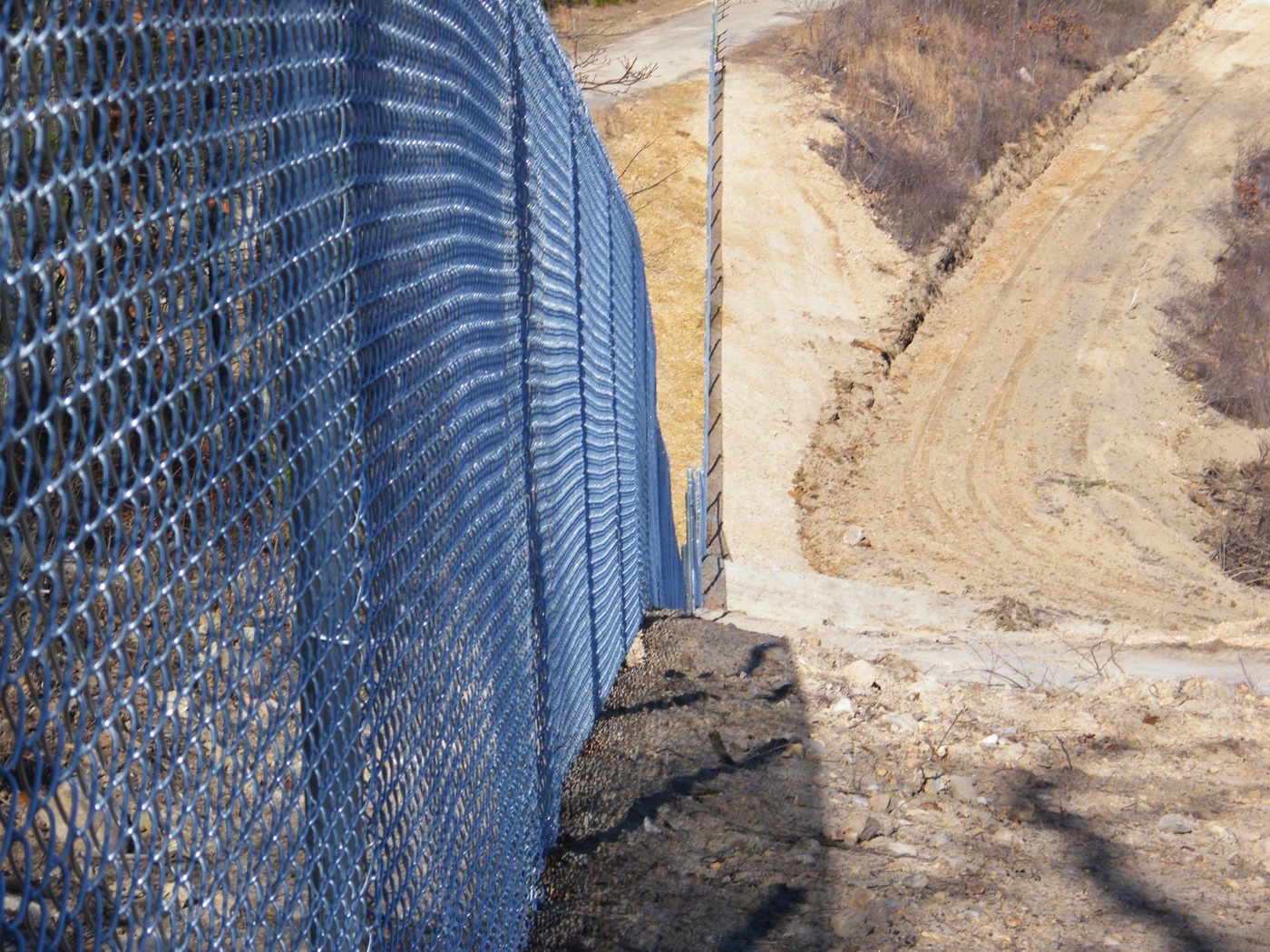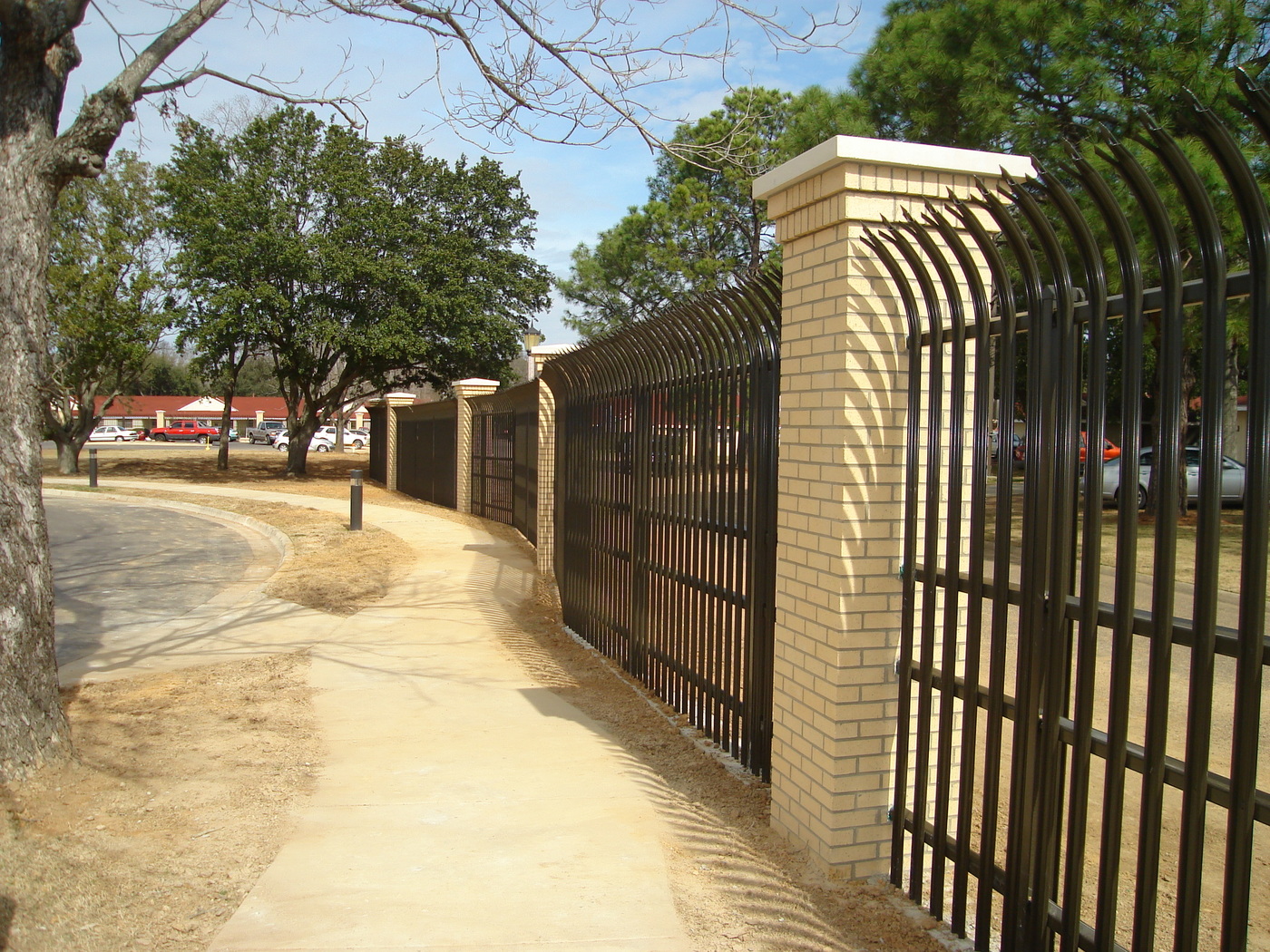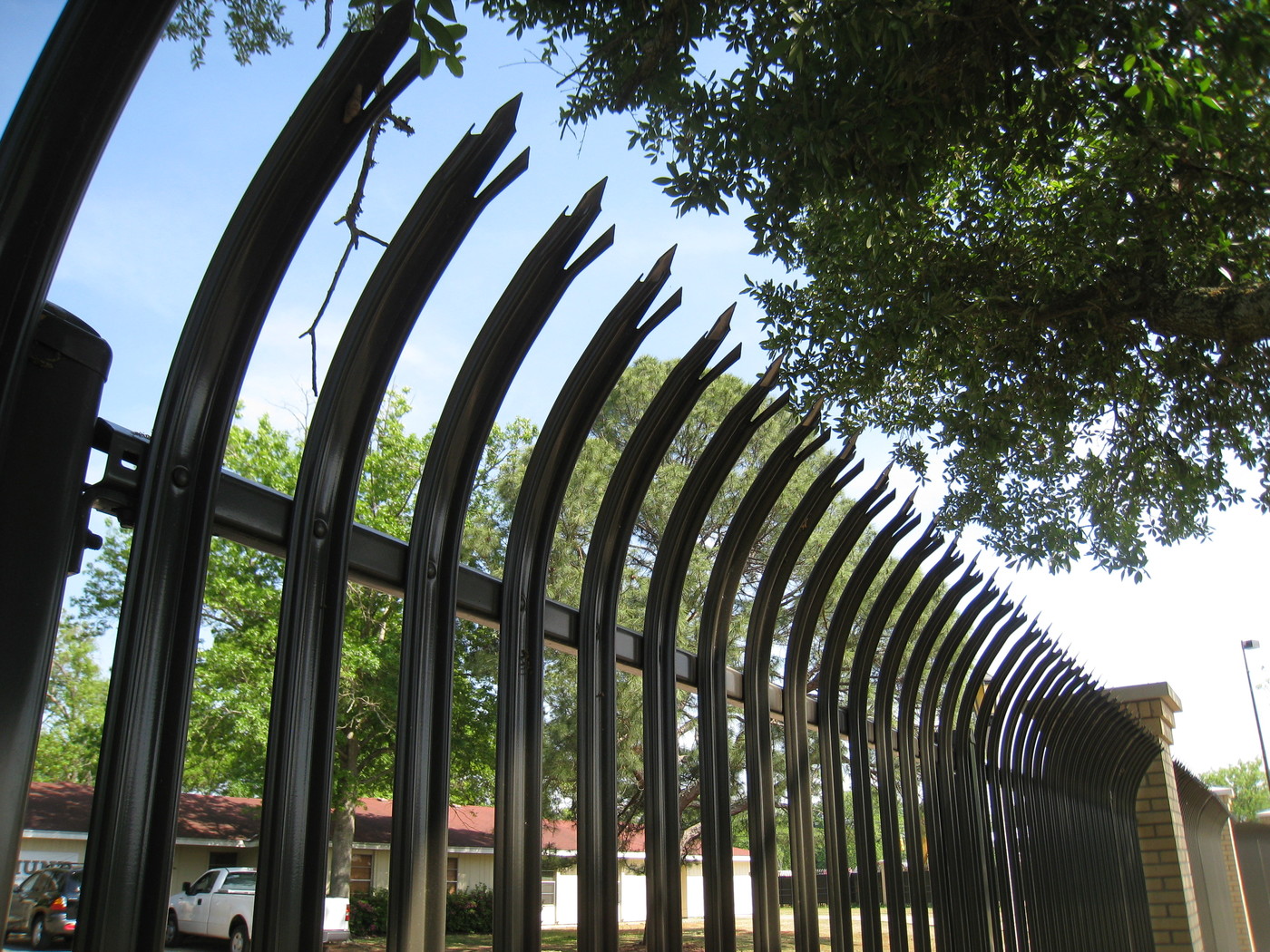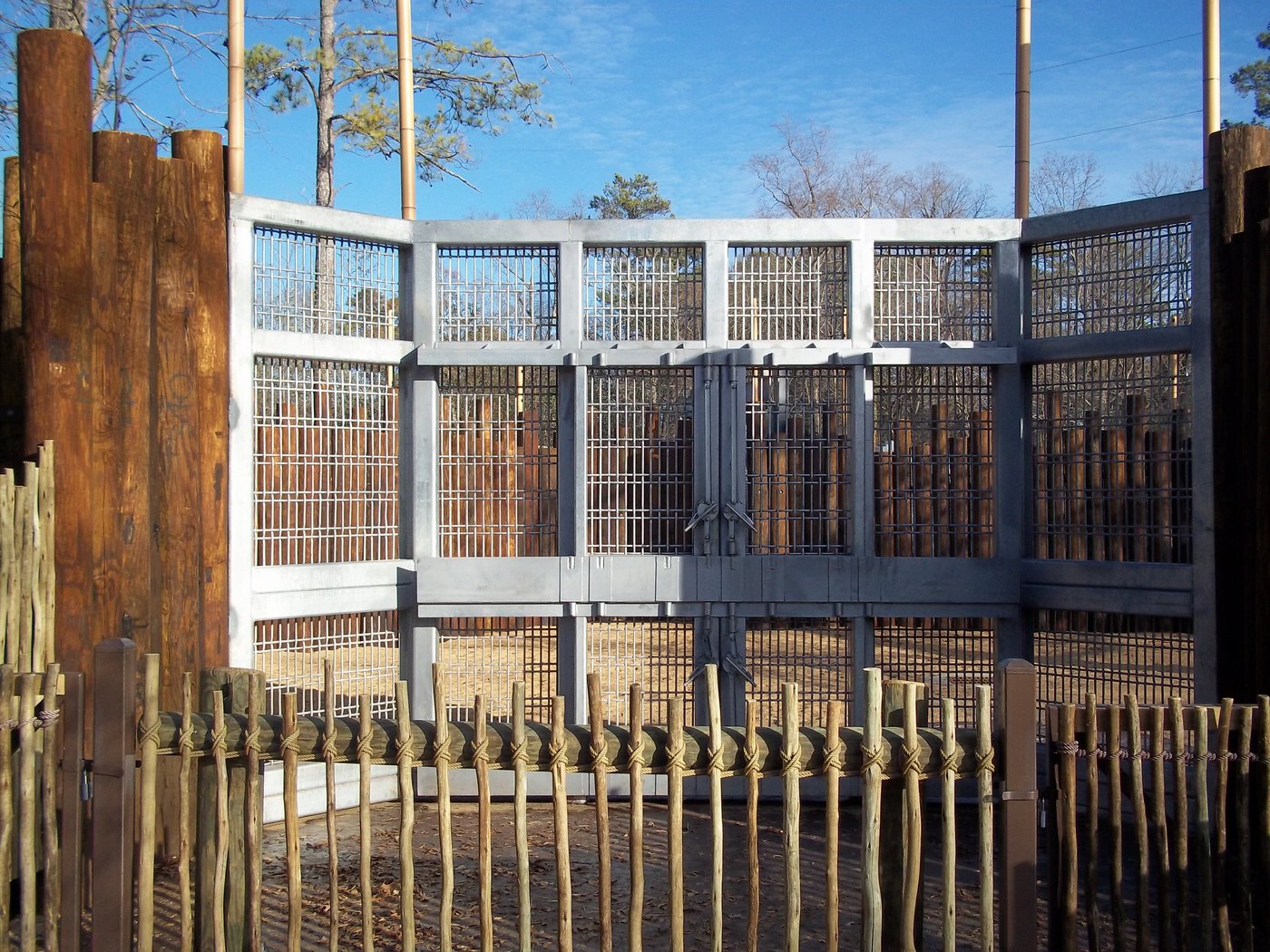 Tusco is proud to offer quality products from these reputable vendors: