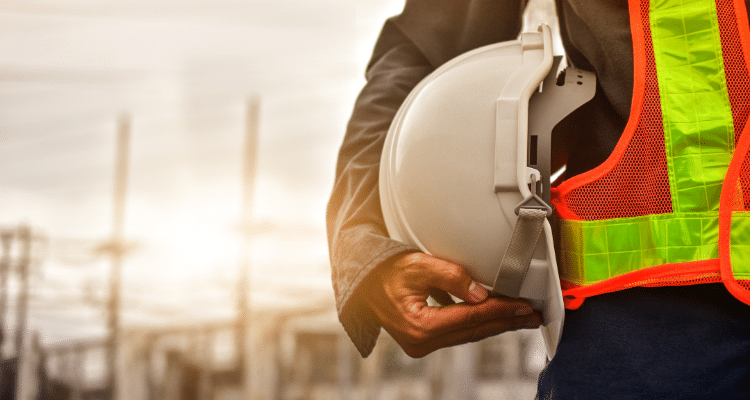 Tusco, Inc: Safety at Every Step
Every year during the first week of May, Construction Safety Week is especially important because, at Tusco, we hold ourselves to a higher standard of safety. We're committed to protecting every team member on every job site. We are proud to be seen as safety culture leaders on most job sites through constant risk analysis and clear, constant communication.
Safety from Start to Finish
Before the Project
For us, safety starts with onboarding, training, and education before a team member ever steps foot onto a job site. ALL our team members complete an extensive training program that provides them with the knowledge and safety guidelines to maintain the health and wellness of our entire work crew.
The Tusco way is above and beyond the requirements of OSHA or the industry-standard because the safety, health, and well-being of all employees are always our top priority. Our quality control program holds us to a higher standard. We feel we have a dual responsibility to provide a safe physical working environment and train employees in the safest ways to perform their jobs.
And training isn't only for our new team members. We believe in continual education around safety. We are constantly monitoring updates and new UL regulations. We hold regular, company-wide safety training days where we translate our latest safety protocols and expectations down to every company level. From electrical and mechanical safety to emergency drills, we ensure that our employees know how to handle situations safely.
At the Jobsite
Our dedication to safety continues at every job site. From proper job site footwear to which ladders are correct for each job to how to wear a respirator, Tusco has an extensive checklist of safety regulations for employees to follow.
Good communication is an essential component of Tusco's safety program. On every job site, we hold what we call a daily Toolbox Meeting. In that meeting, we go over our JSA (job safety analysis):
An evaluation of the job site points out conditions and potential danger and risk areas.
An overview of the safety requirements for the tools selected for the job and a general review of how tools will be used.
Examine the hazards and potential risks of using selected equipment and tools given the job site conditions.
Once we start a project, we create a Punch List that's developed after initial inspections and then maintained throughout the life of the project. The Punch List is consistently updated and submitted to the Project Manager for corrective actions.
The Project Manager or Site Superintendent performs follow‐up inspections to ensure the deficiencies have been corrected before the final inspection and the project is turned over to the client. Any modifications, repairs, or replacements are made and inspected again; once the Punch List is complete, the project is considered finished.
After Project Completion

Safety does not stop when our team leaves a job site. Our commitment to safety extends well after we leave a completed project, and it also translates into every product we install and every job we build. We want our final deliverables to be safe and operational for the owners for many years to come. This is why we're committed to doing it the right way, every time.
This is also where the Safety Act Designation comes into play. We not only want to be safe when we're on-site, but we also want our products to operate securely for years to come. You can read more about our Safety Act Designation here.
In addition to ensuring proper functionality and performance, Tusco also trains our clients on the safe operation of their new equipment. We provide safe operation through support and extensive client training for many years to come. 
Award-Winning Safety
Over the last decade, Tusco, Inc. has received numerous awards for job site safety. We've been selected as Subcontractor of the Month on many occasions/job sites because of our attention to safety. We're often referred to as safety culture leaders on job sites. We've won numerous Workers Compensation Safety Awards and the Holder Construction Subcontractor Safety Award.