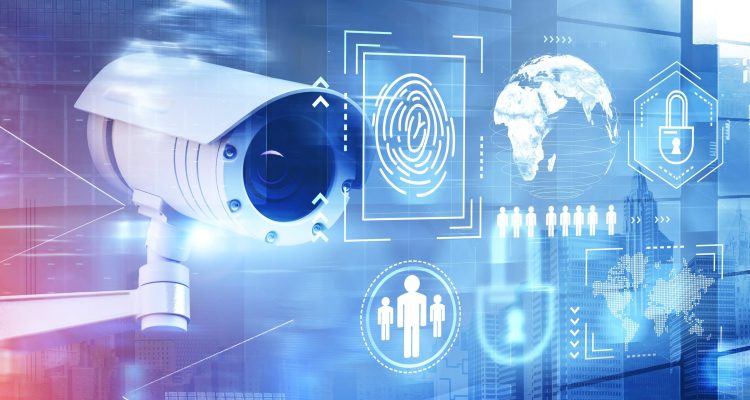 Improving Your Facility's Security: Guides by Sector
Whether you're a small business or a major industry leader, security is critical to your organization's success. Now more than ever, facilities large and small, public and private, need advanced security solutions to protect their employees, customers, and proprietary data. But choosing the right system for your facility may feel like a daunting task. 
Each type of facility has its own industry-specific security priorities. While Tusco highly recommends a fully integrated solution—combining electronic and physical platforms—for any business or organization, we have a few best practices for the industrial, commercial, and government sectors.
Industrial Sector 
Industrial facilities may not have the same exposure to the public that many other commercial and government buildings have. However, you still have a responsibility to protect your employees from harm in the workplace and safeguard your internal data from cyber attacks. 
As more of the complex aspects of production and operation are integrated into networked systems, you need that system to be protected so you can maintain your productivity and profitability goals. 
Begin with a site security assessment so you can prioritize both the physical protection improvements and the electronic surveillance measures to protect your operations. Certain industries, such as chemical manufacturing, may require anti-terrorism measures (thankfully, all of Tusco's products and services are SAFETY Act certified). 
No matter what your industrial facility produces, keep in mind these best practice measures:
Access control systems

to give your business control over who is allowed to enter your facility.

Wedge barriers

to manage vehicle access, available in various crash ratings and installed alongside your access controls.

Mass notification systems

so you can instantly alert employees and visitors of emergency situations, such as building lockdowns, evacuations, or other general safety alerts.
Commercial Sector 
No matter the size of your commercial operation, building security should be a crucial aspect of your business plan—as a business owner, you have a lot riding on the safety of your daily operations. As more people come and go from commercial facilities, both perimeter and network security are essential.
Some commercial security measures can also double as productivity measures. Installing high-quality, real-time video surveillance systems on the exterior of your facility, for example, deters potential thefts and unauthorized entries while giving you the ability to monitor activity. Similarly, you can keep track of indoor environments, providing your employees with a sense of accountability and productivity. 
Other top security improvements for commercial facilities include:
Government Sector 
Every government facility bears responsibility for protecting those who use the services within them as well as the assets within. For government buildings, physical security is paramount, even as many citizen services transition online. 
But physical protection solutions can be "smart," too. At Tusco, we understand the latest developments in perimeter security and how they converge with electronic methods, creating layered protection the nation can count on. At minimum, government facilities should include:
Intrusion detection

systems installed both around the perimeter and within the building.

Modern and integrated physical security platforms, like biometric access controls, high-definition CCTV, and

high-security guard booths

.  
Full-Service Security Integration
Whether your facility serves the public, innovates new technologies, or contributes to our nation's freedom, choosing a fully integrated security solution is the number one improvement you can make. At Tusco, we manage every aspect of your security system to streamline operations—freeing you to manage your business's next great achievement, stress-free.
Schedule a consultation with Tusco, Inc. today
Alabama-based Tusco, Inc. has been providing premier safety and security systems throughout the United States since 1974, including the Birmingham, Huntsville, Mobile, and Montgomery areas. Contact us at [email protected] for a complimentary security evaluation or for more information.