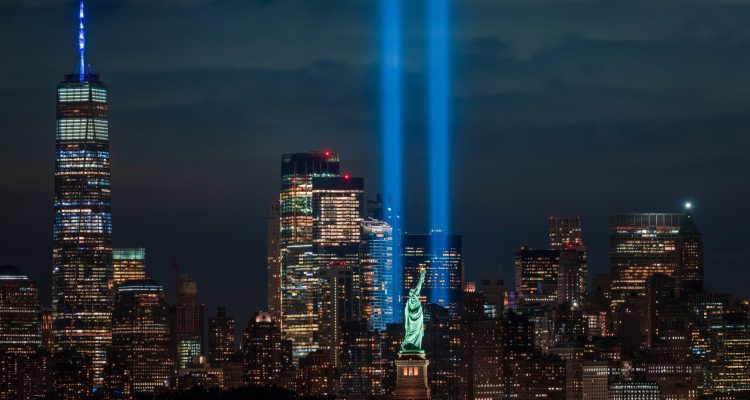 Safety Transformed: How 9/11 Changed Private Security
As we recognize the 20th anniversary of the September 11 terrorist attacks against the United States, we have an opportunity for deep reflection. After 9/11, private security was no longer an afterthought for businesses, venues, and agencies; suddenly, organizations of all kinds knew that perimeter security and electronic services were crucial components of their operating strategy. 
Since then, much has changed—we've watched unimaginable technologies emerge, only to become part of our everyday lives. The security industry embraced ingenuity as new technologies opened pathways for more robust security solutions.
As our team at Tusco continuously strives to stay ahead of the latest electronic and physical security developments, we want to take this time to reflect on the ways that the security industry has risen to meet unprecedented challenges in the years since 9/11. 
Standards of Safety & Training
The events of that fateful day cast into sharp relief the central role that private protection services play in public safety. Before 9/11, security was often taken for granted as a necessary but non-integral way to protect information and property. After that day, it became evident that the people, not just the products, were critical and that there was a lot more at stake than many of us realized. 
As such, standards for vetting and training security personnel became much more stringent, including rigorous certification programs. We also began to prioritize more of our nation's facilities, including data centers, schools, sports and entertainment venues, and office complexes.
The SAFETY Act
In 2002, the newly formed Department of Homeland Security (DHS) created the Support Anti-Terrorism by Fostering Effective Technologies (SAFETY) Act. Recognizing the need for increased measures to counter acts of terrorism and cyberterrorism, DHS passed this act to ensure companies could innovate, produce, and provide life-saving security solutions without the burden of undue liability risks. 
As part of this act, companies can receive SAFETY Act certification on their products and services, helping those in private and public sectors protect themselves from acts of terrorism, both foreign and domestic. 
High-Security, High-Tech
Physical security has always been, and remains, a top priority—barriers, booths, and bollards are vital measures that safeguard against unauthorized vehicle and pedestrian entrances. But after 9/11, we understood that we needed to integrate these physical solutions with electronic ones, giving our clients a robust suite of protections against numerous vulnerabilities. Simultaneously, industry-driven innovations developed rapidly. 
Interconnected, IP-based systems replaced separated ones seemingly overnight, and image quality vastly improved. Now, network and cloud-based security measures continue to give us more control over our safety, especially as daily operations shift to smartphones, tablets, and computers. 
Prevention & Risk Management
Security companies always prioritized risk management and preventative maintenance, but the September 11 attacks fueled a desire for more effective and streamlined processes. From long-term management of complex security projects to preventative, ongoing maintenance of access control system components, risk management has evolved to become a vital component of security projects. Assessments and pre-planning have become more sophisticated, taking precise details and the latest technologies and industry standards into account every time.
A Living Legacy
The security industry was forever changed by the events of September 11, 2001, and it will continue to grow and adapt to any new challenges that face our nation and its citizens. With over 45 years of experience behind us, we at Tusco take our role as full-service security integrators seriously, always seeking the latest advancements in physical and electronic security technology. 
Schedule a consultation with Tusco, Inc. today
Tusco, Inc. has been providing premier safety and security systems throughout the United States since 1974. Contact us at [email protected] for a complimentary security evaluation or for more information.