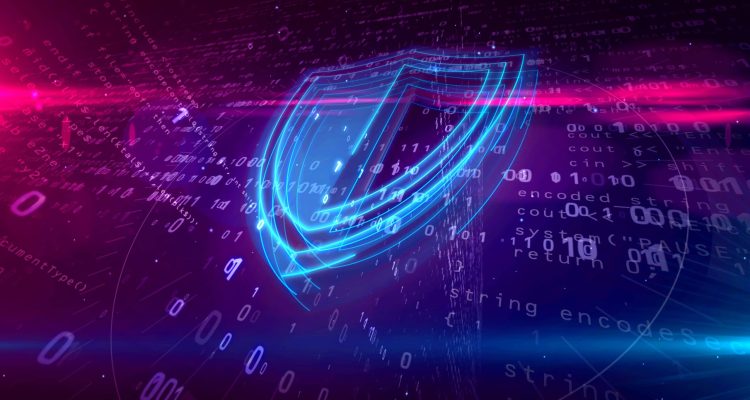 The Future of Security Integration: Technology Trends to Watch
Advances in technology are reshaping the world of integrated security, expanding the scope of what we can accomplish in exciting new ways. These physical and electronic security trends are vital for protecting any sector as the tech world continues to evolve. 
Harnessing the power of artificial intelligence, shifting our data to the cloud, and improving video surveillance technologies will be central themes in the upcoming years. Keep your eye on these developments to get ahead of the curve and keep your facilities, data, and personnel safe.
Cloud-Based Security Solutions
From video surveillance to entire data networks, cloud-based storage and operation services are becoming increasingly popular. Cloud services are cost-effective, removing the expense of local servers and advanced software. They also provide greater flexibility for companies with international teams or remote workers.
Cloud-based systems integrate electronic security measures with data networks, storage capacity, and management systems. They also provide analytic capabilities, allowing businesses to access key updates, industry trends, and security alerts at their fingertips.
Artificial Intelligence
The smarter your security system, the safer your facility will be. More full-service security integrators are relying on Artificial Intelligence (AI) to enhance the capabilities of video surveillance and alarm systems. AI can help systems better identify threats with features like advanced motion detection and behavior analysis.
As machine learning advances, AI security systems will be able to analyze vast amounts of risk data and provide customized threat reports. Ultimately, these features will help organizations connect the dots between threats that face their industry at large and their specific location.
Biometrics
Biometrics is already a familiar component of smartphones, with many manufacturers regularly including fingerprint and facial recognition capabilities in their devices. These technologies are gaining ground in modern security systems as well, including access control systems that use phones and tablets as entry credentials. As measures to protect this vital biometric information become more sophisticated, we expect to see even more applications in the realm of cybersecurity, intrusion detection, and access control.
Ultra-High-Definition Cameras Powered by 5G
Security demands visibility in any condition. Ultra-high-definition cameras make it possible to see clear images through intense weather conditions like heavy rain or fog. Some models can even use low-light and thermal imaging technologies for an extra level of protection.
These high-definition video files require a lot of bandwidth to transmit, which is where 5G connectivity comes in. Because 5G networks are so much faster than 4G and have higher capacities, the amount and quality of data we can send through them has surged. With the reliable transmission of large, stunningly clear video files now possible, we could be on the verge of a wireless video security revolution. 
Multi-Dimensional Perception
While the video quality of surveillance cameras has skyrocketed in recent years, new dimensions beyond visual imaging are also coming into play. Advances in sensing technology and intelligent algorithms have made it possible to connect multiple types of sensors into one system. 
These sensors can detect radar signals, humidity and temperature changes, gas pressure, and even UV rays. Incorporating extra dimensions can extend the applications of video systems to encompass a diverse range of security needs.
The Future is Now
The security industry is constantly transforming, responding to new challenges and new technologies year after year. When you choose a modern, fully integrated security system, you're giving your business or organization the best foundation for protection. Don't get stuck in an outdated system—set yourself up for success with security solutions from Tusco, Inc.
Find Out How Tusco, Inc. Can Protect Your Organization
At Tusco, we stay one step ahead of the curve so that you can focus on innovating in your industry. Our premier, fully integrated physical and electronic security systems have been protecting American citizens since 1974—and evolving every step of the way. Contact us at [email protected] for a complimentary security evaluation.