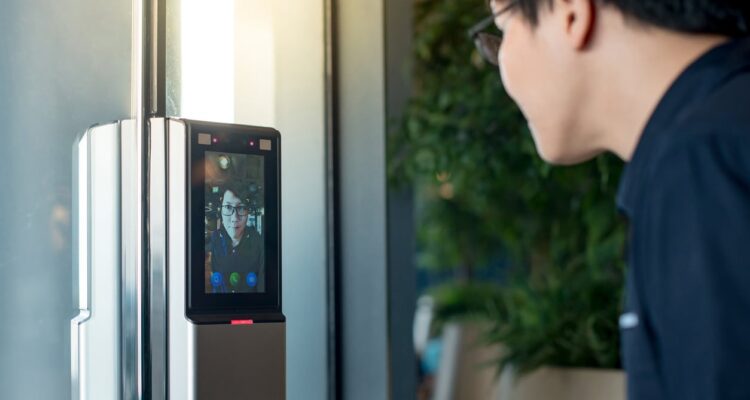 Perimeter Security Trends: 3 Ways the Industry is Evolving in 2021
Over the last year, the COVID-19 pandemic and the significant shift to remote working have altered how many businesses operate. With these changes, perimeter security and systems integration have evolved alongside America's commercial, government, and industrial facilities.
Perimeter Security Industry Trends 2021
Currently, the COVID-19 vaccine is beginning to be distributed to the public. However, this virus's effects on perimeter security, access control systems, and systems integration are still relevant. 
There are many ways that the perimeter security industry has integrated key technologies introduced within the last year. It's crucial to take a look back to see how the previous year has helped position the current landscape of security.

The top three trends we've seen predicted for 2021 include:
1. Cybersecurity
With more and more companies moving to remote working, the possibility of data breaches increases. Whether intentionally or accidentally, internal threats increase with a lack of supervision. Many companies will continue to accelerate digitization while dependent on data storage and analytics to preserve the integrity of their security systems.
2. Video Surveillance
An increase in artificial intelligence, partnered with analytics and cloud storage, will enhance the efficiency of video surveillance. Video surveillance is a critical aspect of comprehensive electronic security measures, and more facilities will continue to manage video surveillance remotely via smart devices.
3. Access Control Systems
According to a recent study, 44 percent of workers note that the pandemic has made access control an even more important issue in their facility. The rise of touchless access control systems, as well as mobile access control, will continue to appear in commercial and business applications. Additionally, access control systems continue to integrate with video surveillance, perimeter security, and data analytics. As a result, there will be more accessible and comprehensive security systems available.  
Tusco, Inc. – The Perimeter Security Industry Leader 
At Tusco, Inc., we're continually pursuing technological advancements for the betterment and safety of our government, medical, industrial, educational, and entertainment spaces. We understand the importance of safety and security for your facility, and we're dedicated to providing the industry's highest quality products and services.
Cutting-Edge Products and High-Quality Services
Tusco, Inc. offers a full range of products for perimeter security and access control systems. The year 2020 introduced some new technological advancements. However, there are still many ways that the traditional perimeter security systems are evolving to keep up with modern technology.

Temperature Scanner
If you've gone out in public during the COVID-19 pandemic, you've likely encountered a hand-held temperature scanner. While the popularity of basic temperature scanners may decrease, products such as this Temperature Detection Camera System will continue in use. 
Not only can this device read your temperature, but it can also be used for access control. With facial recognition and the ability to integrate into your comprehensive security system, advanced temperature scanners will likely remain relevant as we transition into the year.

Metal Detector
By 2021, metal detectors hardly appear as highly advanced technology. However, traditional metal detectors are clunky, stationary, and can be intimidating to facility guests. With recent adaptations of metal detectors like this ViewScan machine, sensor technology can not only identify concealed weapons but also take a photo and record key information that can be accessed through its software.
While more people have been remaining at home over the last year, there are still ever-present threats to security for government and business facilities. These portable metal detectors could easily be moved to help keep events and buildings secure.

Systems Integration

As physical security systems continue to move toward cloud-based systems, the importance of systems integration is vital. One significant way that system integration benefits a facility is by joining video surveillance with access control. Additionally, as your security system integrates, you'll be able to access continual updates with zero downtime.
As experts in perimeter security and systems integration, our Tusco team is highly qualified to help you evaluate your facility's needs. We're dedicated to keeping up with the continuous advancements of our industry to provide the most robust, efficient security solutions for your facility. 
Schedule a consultation with Tusco, Inc. today
Tusco, Inc. has been providing premier safety and security systems throughout the United States since 1974. For more information, call us at 205-553-8616 today or contact us here.