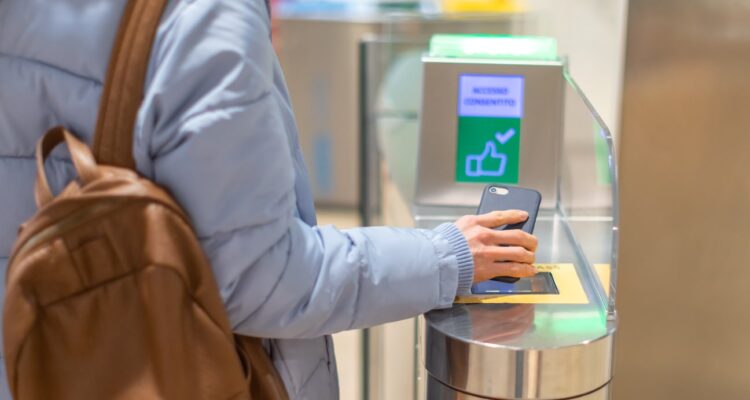 Electronic Security FAQ: What systems can help your facility?
Electronic security measures encompass security measures such as access control systems, video surveillance, intrusion detection, and communications. Our experts at Tusco, Inc. have answered these FAQs to aid your decision-making in what security systems are best for your facility.
5 Common Questions about Electronic Security Systems
1. Does my business need an electronic security system?
At Tusco, Inc., we've seen firsthand the notable benefits of electronic security systems for a range of facilities, from education and entertainment to healthcare, commercial buildings, and government facilities. Maintaining a safe workplace, protecting company assets, monitoring high-risk areas, and providing a cost-effective means of security are all top reasons you may invest in a comprehensive security system.
If you have specific questions about how electronic security could enhance the safety of your facility, the best thing to do is to schedule a consultation with a full-service security integrator.
2. What's included in an access control system?
Access control systems offer building owners control over who can enter a facility, campus, or any restricted area. The best access control systems not only include the physical hardware needed for access, such as electronic locks or proximity readers, but the software that allows for authentication from building owners and integration with other security systems. Considering the level of security and control that your facility needs, experts in electronic security will be able to provide a comprehensive access control system that's right for your facility.
3. What are the benefits of video surveillance? 
A primary advantage of video surveillance centers on safety and crime. Surveillance cameras have been shown to deter crime, prevent fraud and theft, and increase overall safety in the workplace. However, there are additional benefits to video surveillance that not only enhance security but improve operations and productivity.

4. Can I control my facility's security systems with my smartphone?
The simple answer: yes! Instead of using key fobs, passwords, card entries, or PINs, smart devices can function as the credentials needed for access. With the growing presence of smartphones and tablets in the workplace, mobile access is an effective and simple solution for access control. 
5. Do I have to hire one contractor for installing my facility's physical security and another for electronic security?
Managing multiple contractors is no easy task! Your facility's physical security and electronic security should integrate adequately and efficiently for maximum protection and optimal communications. Instead of hiring one security contractor to install your barriers and guard booths and another to install your video cameras and electronic door hardware, we recommend finding a qualified full-service security integrator, like our team at Tusco! 
Schedule a consultation with Tusco, Inc. today
Tusco, Inc. has been providing premier safety and security systems throughout the United States since 1974. Contact us at [email protected] for a complimentary security evaluation or for more information.