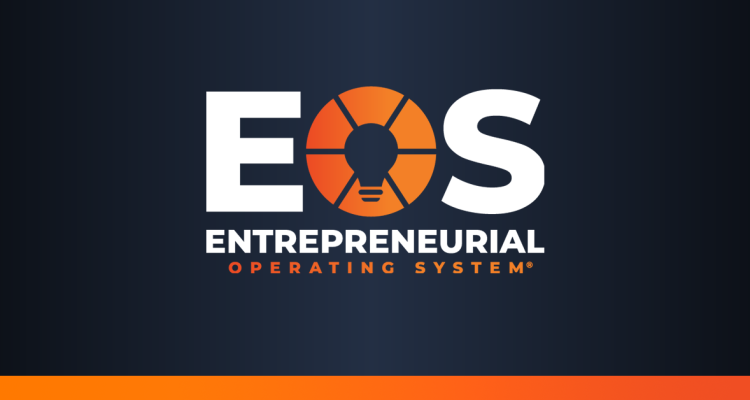 Why Tusco runs on EOS (Entrepreneurial Operating System)
Over the last three years, Tusco has experienced rapid growth across all areas of our company. As we expanded to work coast-to-coast, we were looking for an operating system to help us manage our growth and ensure that we could continue to deliver the premier performance that our clients deserve. After evaluating many different options, we committed to running our company following the principles and practices of EOS®. If you've never heard of it, EOS® stands for Entrepreneurial Operating System.
The main tentpoles of EOS® are Vision, Traction, and Healthy. Vision means getting everyone in your organization on the same page and creating a company-wide plan to get there. Traction means creating discipline and accountability throughout the company so that everyone executes the vision every day. And Healthy means finding ways for your leaders to become a more cohesive, functional, and healthy leadership team.
So, why does EOS® matter to our team and our customers? In the twelve months since Tusco began utilizing the EOS® model, we've seen tremendous changes across our entire organization, benefiting our customers, partners, and team members.
Our Vision: utilizing the visioning tools and practices of EOS® has helped us define our true vision for Tusco. Our vision is to build a safe and reliable world by designing, building, and maintaining 360-degree security solutions. To fulfill this vision and offer more complete solutions for our clients, Tusco has added an entire suite of electronic security offerings that complement our physical security capabilities and provide 360-degree total solutions.
Our Values: utilizing the core values tools of EOS® has helped us define what is most important to Tusco.
Performance

Strive to exceed expectations
Take the initiative and ownership
Show a sense of urgency
Be accountable for the results

Experience

Be an expert
Leverage our unique experiences
Always learn and grow
Transfer our knowledge to our clients and partners

Attitude

Always be willing
Win as a team
Bring a positive outlook
Solve problems (be the bucket of water, not the can of gasoline)

Relationships

Treat our clients as partners
Communicate effectively and frequently
Always keep your word
Build and protect our reputation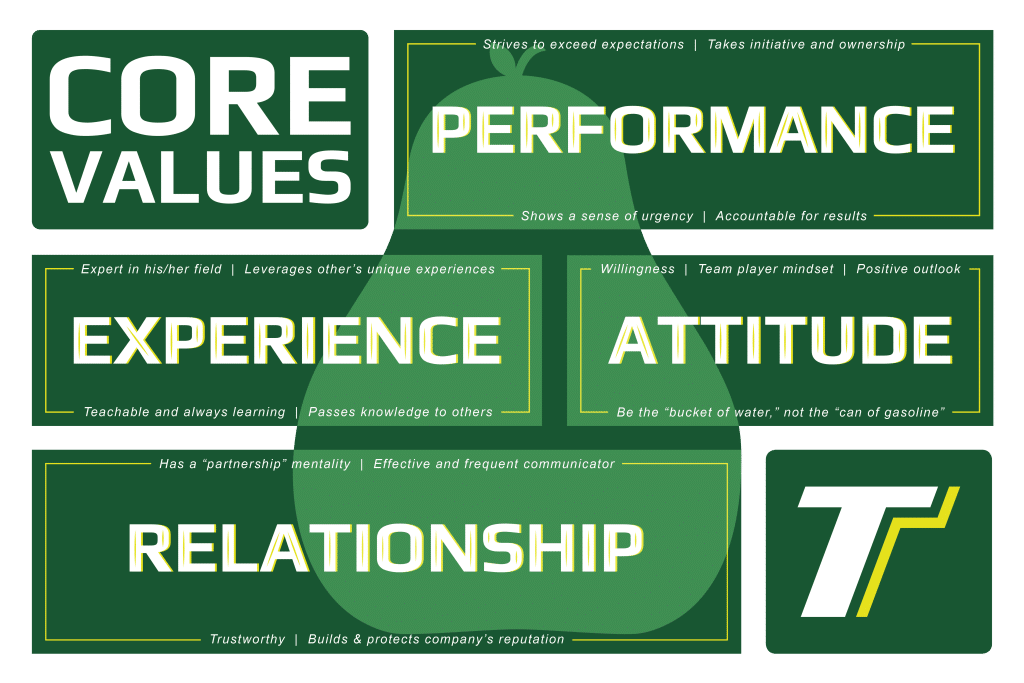 Our Traction: utilizing the traction tools of EOS® has helped us refine our internal processes and develop a company culture of accountability. Every Tusco team member can now focus on building a safer world for our clients in every action and task they complete daily. This shift in accountability means that every team member now has the autonomy and the responsibility to make the right decisions for our clients in every situation.
Overall, implementing EOS® has helped us manage our rapid growth across all areas of Tusco. Our clients, teammates, and leaders are all reaping the benefits of the Entrepreneurial Operating System. If you want to learn more about EOS®, check out Traction: Get a Grip on Your Business by Gino Wickman. It's an easy read, and even if you decide not to follow the entire EOS® model, you'll find at least one helpful insight that you can utilize to improve your business.