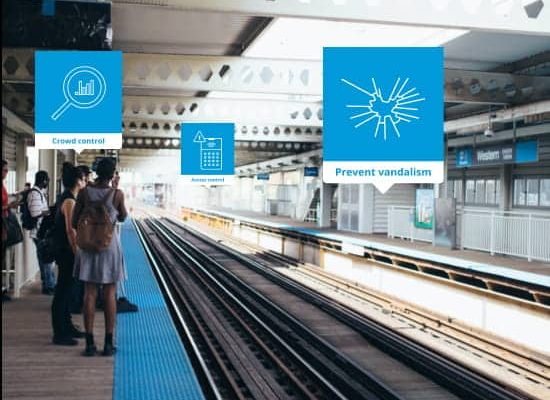 Vendor Highlight—Milestone Systems
One of the biggest ways Tusco is able to provide 360-degree security services is by working with some of the best vendors and partners in the industry to provide both physical and electronic security solutions.
Vendor Highlight
Milestone Systems is one of our newest partners, and we're very excited to begin collaborating with them on video surveillance systems. Milestone is an open platform video management software company that's primarily used for security purposes. Their tagline is "We Make the World See."
What Makes Milestone Systems Stand Out
"Milestone Systems is a leading provider of open platform video management software. Based on an open platform, our video management software enables integration with the industry's widest choice in cameras and best-in-class business solutions." 
Milestone is uniquely positioned because they integrate with access control systems that are already established. This is especially ideal for Tusco because we can integrate Milestone video management software with systems we currently use with our other partners, like Gallagher. There's no need to go into different interfaces for different types of security, streamlining the entire security process and making it easier for the end user.
Partner with a Full-Service Security Integrator
Tusco, Inc. looks forward to a bright future with Milestone Systems! These two security companies will be able to partner on fun, intricate security projects, combining their expertise in video surveillance and 360-degree security solutions.
Using equipment and software that can help identify breaches and record potential threats is essential to a well-rounded security system. Equipment like access control systems, video surveillance, and intrusion detection can provide a lot of peace of mind to any business owner. Our consultants will help you find the right systems for your individual business needs. We'll ensure that your property, assets, and people stay safe.
Email our team today to request a catalog of electronic security products!