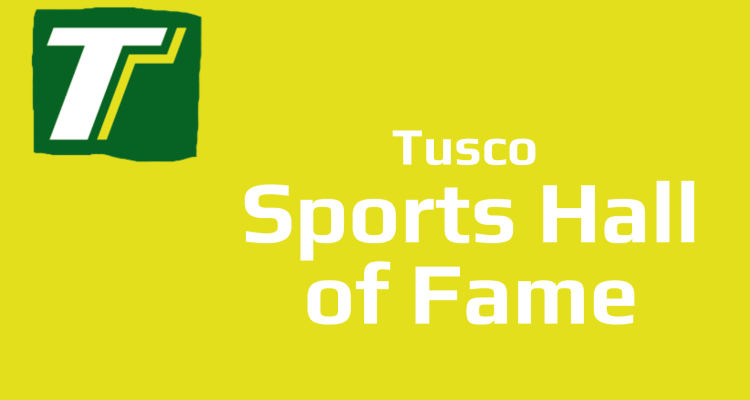 Tusco Sports Hall of Fame
Here at Tusco, some of our favorite security projects are sports-related. Whether it's barricades or bollards, football or baseball, professional or collegiate, we love working in venues and arenas to ensure fans and players are kept safe.
And we're not just sports fans—our Tusco team is made up of both past and current athletes. Follow along as we induct them into the new Tusco Sports Hall of Fame!
Coinciding with the start of football season, we're proud to announce our very own football player for the Tusco Hall of Fame–Ryan McMahon! Ryan always loved the team aspect of sports as a child, then grew more competitive in middle school while playing football. Ryan's success as a fullback linebacker in high school earned him football scholarship offers from all over the country. He fell in love with Florida State University where despite never having snapped a ball before the first game, Ryan played every snap that year. He was freshman all-American, All-ACC in 2008 and 2010, and started 53 games in a row—the most ever in NCAA and FSU history!
After being a free agent with the Atlanta Falcons for a spell, Ryan coached D2 football at Glenville State in West Virginia. Ryan says that football reminds him of working at Tusco because there are all types of skills and talents, but the team is only successful if everyone works together. When not at work, Ryan does personal training for offensive high school football players, gives back to local football teams, and enjoys jujitsu. Ryan's favorite quote is from his former coach Bobby Bowden, "It's not the Xs and Os it's about the Jimmy's and the Joe's."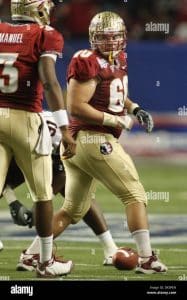 When Mike Hill's not busy being a General Superintendent for Tusco you can find him on the water bass fishing.  And it's not just a fun weekend pastime—Mike placed 10th in AOY points for Alabama Central, qualifying for American Bass Anglers Association Nationals in October! Before his bass fishing days, Mike grew up interested in all sports thanks to having a healthy competitive nature with his older brother. He played football at Troy, shot archery tournaments with ASA and Buckmaster's indoor championships, coached wrestling, and competed in triathlons and marathons throughout the Southeast.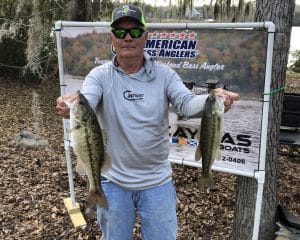 The next Tusco Sports Hall of Fame inductee today is none other than Chris Walker, Tusco's Chief Financial Officer. Chris rose up through the rankings in junior tennis and was ranked #1 in Mississippi for his age group! He took his skills to Southern Miss, where he got to play with students from all over the world. Not yet finished with his career, Chris then went on to win a national championship in doubles for USTA League. Now Chris plays a variety of sports with his young kids and hopes to one day play them on the tennis courts!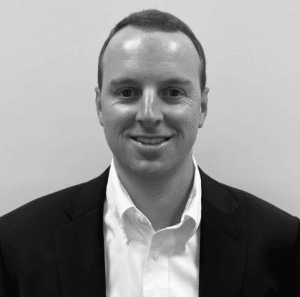 We also want to welcome Josh Colbert to the Tusco Sports Hall of Fame. Josh, a Project Manager in our Physical department at Tusco, grew up playing soccer, football, track, and swim team in high school. Soccer won his heart, and he played at the University of South Alabama and was even invited to try out for the New Orleans Jesters but chose to stay in school and pursue his degree. As an adult, Josh has completed St. Jude 70.3 triathlon, the Mercedes Marathon, and the Tuscaloosa half-marathon.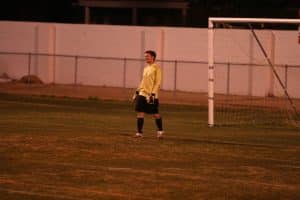 Where do we even start with our international inductee for the Tusco Sports Hall of Fame? Brett Walsh is a South African native who was recruited to The University of Alabama on a collegiate swimming scholarship. As a child, Brett tried out a variety of different sports and found success with swimming early on—he broke his first South African age group record at 14! Not only did Brett compete against Olympians like Michael Phelps, Ryan Lochte, Cameron Van De Berg, Cullen Jones, but he also is an 11-time All-American, 2-time SEC Champion/record holder, 2-time NCAA runner-up, Most valuable athlete (Men's swimming University of Alabama 2015), SEC Academic Honor role, 5-time UA record holder, 3-time SA age group record holder (50/100 freestyle & 50 backstroke). Whew!
Now, Brett can be found coaching the Birmingham Vulcans rugby team, where he also played and won awards. Brett comes by his athleticism honestly—his father coached the national Water polo team, his mother and sister were national divers, and his mom is about to play in the Masters World Cup field hockey tournament in Cape Town in October!
We also want to welcome Brandon Kanute to the Tusco Sports Hall of Fame! From a young age fishing local waterways, Brandon showed talent. A friend suggested he try out for a professional bass fishing league, and the rest is history! Brandon fished for the Walmart Bass Fishing League (BFL) from 2001-2006, attending five tournaments a year. While fishing in the Choo Choo and Dixie Divisions, he racked up multiple Top 2 and Top 3 finishes. Now, Brandon still fishes for fun with friends and enters the occasional tournament. He also coaches a regional flag football team and can be found flying RC planes.