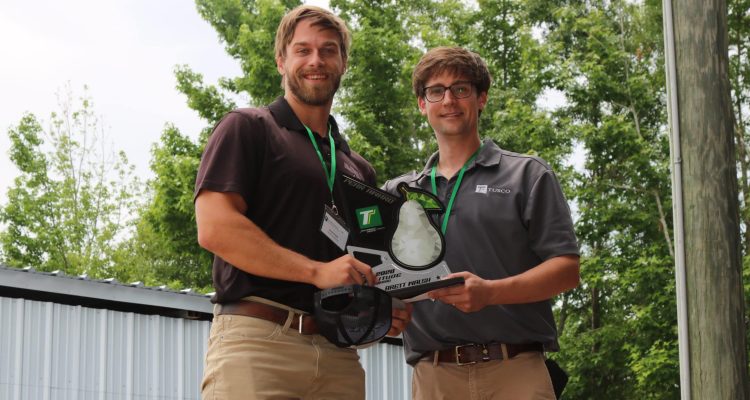 Tusco Celebrates 5th Annual May Day
Tusco, Inc. celebrated their 5th Annual May Day on May 28th, 2021. May Day is day set aside to unite as a company and celebrate as a team.
The day began with training in different areas including safety and operations. There were many awards given to employees for time with the company as well as performance awards.  Family and friends joined the festivities which included a large crawfish boil, cookout, and games.
"We weren't able to have May Day in 2020 due to COVID-19 so this year we doubled up on awards and celebrations," says Philip Emerson, Senior Vice President of Tusco, Inc.
"May Day is a special day for us because it's one of the few times out of the year our entire company is present under one roof", added Brent Martina, President of Tusco, Inc.
Tusco recently defined their core values and from that designed P.E.A.R awards. P.E.A.R awards were designed to be given to team members that displayed one or more of their core values. Those that consistently displayed all of their core values received a Golden P.E.A.R Award.
"Defining our Core Values was not something we rushed. As a matter of fact, it probably took longer than we'd planned but we wanted to derive them from what we as a company have displayed over our rich history as an organization", says Martina.
"Performance, Experience, Attitude and Relationships are at the core of our business and has been since day one", added Emerson. "Within each core value we've defined several attributes and definitions of what that means to us as a company", he included.
Tusco has seen exponential growth the past couple of years and refuses to lose the culture and team spirit they have always had.
"We've added a lot of new faces since the beginning of the year and it hasn't slowed down so having our core values in place is more important now than ever", says Jonathan Nichols, Vice President of Sales & Estimating at Tusco, Inc.
Special guests of the event this year were Scott Riley, Kelley Riley and Ron Miles, as well as representatives from Delta Scientific, Kontek and Atlas Welding to name a few.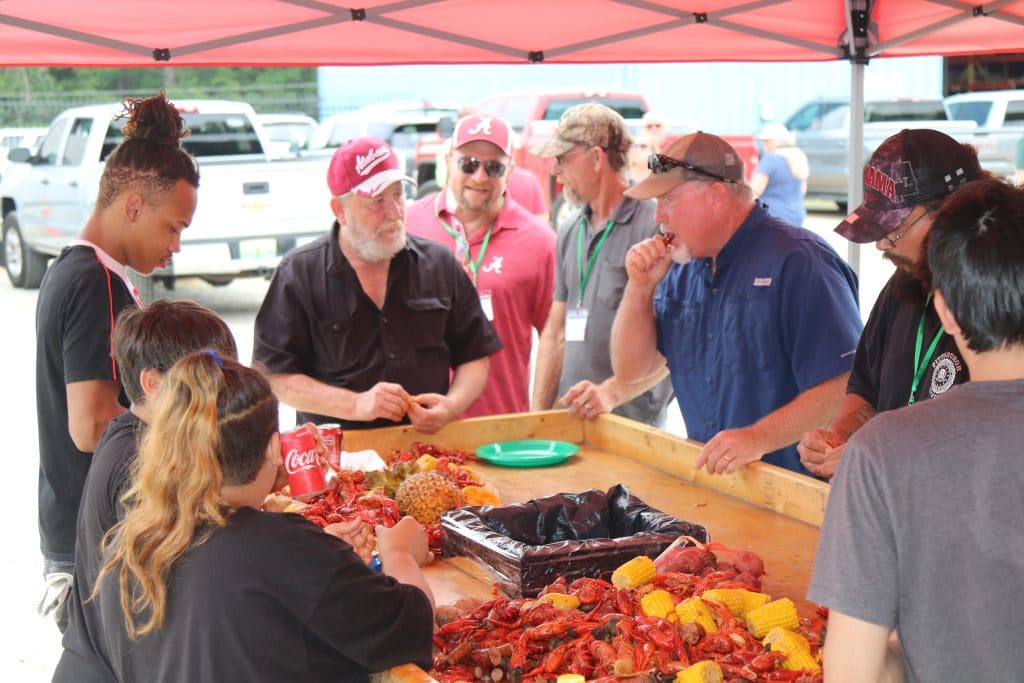 Tusco, Inc. is one of the nation's only full-service security integrators providing Vehicular Wedge Barriers, Crash Rated & Non-Rated Bollards, Beam Barricades, Ornamental Cable Fencing, Prefabricated Guard Booths, Protection Gates, Commercial Fencing, Portable Vehicle Barriers, Video Surveillance, Access Control Systems, Mass Notifications, Intrusion Detection, Intercom & Paging and Structured Cabling with Certified Installers, Contractors and Technicians.
Tusco has received the Department of Homeland Security Safety Act Designation for turnkey perimeter security products and services. ###