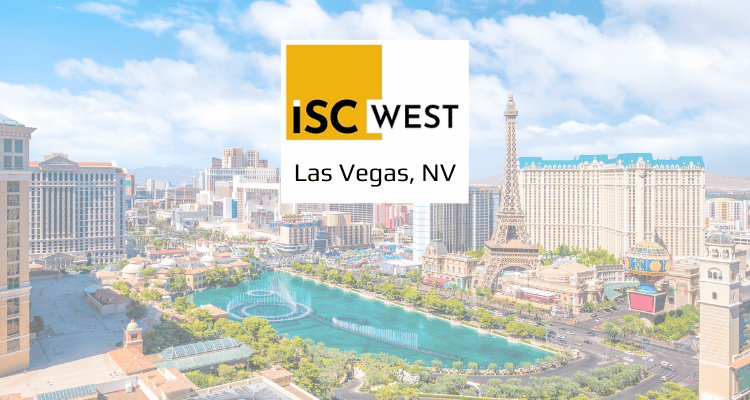 Top 4 New Products from ISC West 2022
At Tusco, we love attending conferences and trade shows. Our commitment to being known as the nation's premier security contractor extends well beyond the job site. Fostering relationships is important to us, and trade shows give us the opportunity to meet with our partners and retailers face-to-face to discuss new products and technology that will help our customers. Our commitment to being known as the nation's premier security contractor extends well beyond the job site.
Our team had the pleasure of traveling to Las Vegas this year for ISC West where they spent three days being face-to-face with cutting-edge and top-of-the-line technology for electronic and perimeter security.
About ISC West
International Security Conference & Exposition – also known as ISC West – is the leading comprehensive security trade event in the U.S. At ISC West, attendees have the chance to network and connect with thousands of security and safety professionals, plus explore the latest technologies in Access Control, Alarms & Monitoring, and Video Surveillance. Offering the combination of products, educational programming, and networking opportunities all in one place truly makes ISC West the premier destination to showcase innovation and discover what is new and next in the industry.
Highlights From This Year's Event
https://www.youtube.com/watch?v=1m7X0YYSAf0 – ISC West Day 1 Highlights
https://www.youtube.com/watch?v=V6GvZvXH0nc – ISC West Day 2 Highlights
https://www.youtube.com/watch?v=NoxqlnC1MAo – ISC West Day 3 Highlights
Top Products
#4: Assa Abloy New Cabinet Locks

The new HES KS200/210 Server Cabinet Locks protect physical assets, data, and access to critical infrastructure. The new HES KS200/210 integrated access control swing handle server cabinet locks use Wiegand (200) or RS-485 OSDP v2.1.7 (210) communications. The server cabinet locks come with lock monitoring and use a Small Format Interchangeable Core (SFIC) with mechanical key override.
Learn More on Assa Abloy's Website
#3: Gallagher SBM Product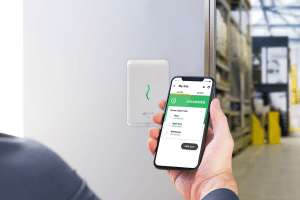 Gallagher Security for SMB is a cloud-based solution designed to satisfy the needs of small to medium business owners by providing the freedom to manage their security from anywhere, anytime, all from their smartphone. With intruder alarm, user management, access control, multi-site functionality, and monitoring capabilities, business owners can be confident their site is secure, no matter where they are. It is simplified security, using the latest in cloud technology.
Learn More on Gallagher Security's Website
#2: SALTO Neoxx Padlock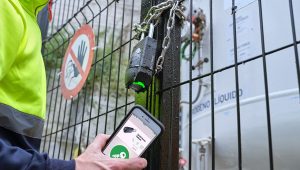 The SALTO Neoxx Padlock extends real-time electronic security to places never thought possible: oil fields, utility stations, perimeter gates, and more. Have real-time control over who enters remote areas and receives activity reports. Don't worry about harsh weather affecting the lock's performance: the tough Neoxx padlock is IP68 certified so it's protected from rain, wind, and temperatures. RFID, BLE, and NFC technologies mean the Neoxx padlock can be opened with a smartcard or smartphone.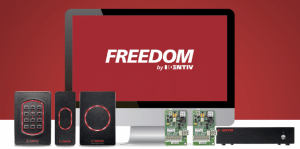 Eliminates complex control panel configurations and replaces them with technology that communicates over encrypted IP-network protocols. Simplified architecture reduces system complexity and lowers the TOC. Centralized databases can operate independently or be connected to an IDMS, such as Active Directory, unifying physical access control and logical security management within the IT infrastructure.
Learn More on Identiv's Website
Tusco, Inc. is proud to work with these retailers, and we've had the honor of installing their products for years. While this is not an exhaustive list of retailers we partner with, these are some great tools that can be utilized for multiple kinds of organizations to enhance the electronic and perimeter security of any building or venue. To learn more about our electronic security offerings, click here.
Are you interested in learning more about the security needs of your business? Our experts can help! We'll talk you through the various products and services we offer to keep your assets and people safe. Tusco, Inc. will get you set up with physical security and electronic security strategies that will work for you. Give us a call or fill out our online contact form.