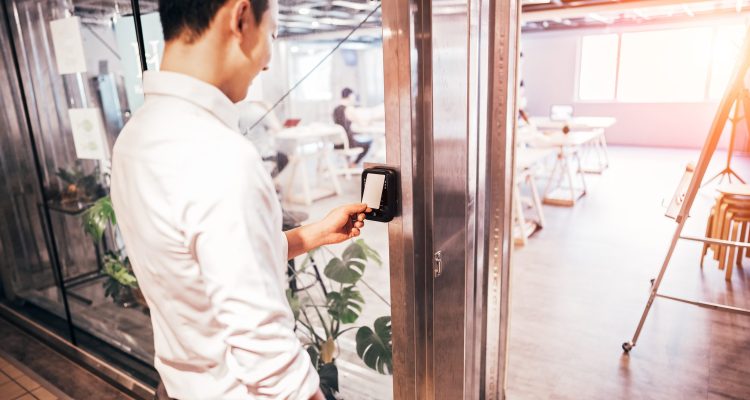 Why Every Business Needs a Fully Integrated Security System
When you think commercial security, you may think of a few sectors as obvious candidates: government buildings, chemical plants, and school campuses, for instance. However, it isn't just these industries that require top-notch security. No matter what type of business you run, having a fully integrated security system is crucial to your success.
If you're examining your security options, our experts at Tusco are here to explain why working with a full-service security integrator is a smart investment for any kind of operation.
Promote a Safe Working Environment
All organizations are obligated to offer a safe working environment for their employees. Prioritizing physical security measures, such as gates and barriers, deters crime by keeping unwanted individuals from entering your facility. Incorporating an access control system also allows you to keep track of who is on your property—and know the exact number of people that need to be evacuated in the case of an emergency. 
Incorporating these features demonstrates to employees that your organization takes safety seriously. Creating a culture of safety will help you retain top talent, and in doing so, continually grow your business.
Protect Your Valuable Assets
Physical and electronic security measures are powerful methods of preventing theft and vandalism while tracking incidents if they do occur. You've worked hard to attain your valuable assets, whether that be sensitive data, expensive equipment, or proprietary products. A well-thought-out security plan includes measures like video surveillance and intrusion detection, which studies have proven to be effective in protecting what you've earned.
Safeguard Cash Flow & Save Money
If your assets are stolen or vandalized, insurance typically only covers depreciated replacement costs. This coverage doesn't account for downtime or lost retail profits, which is why preventing crime is a powerful way to safeguard your cash flow. 
Focusing on security both internally and externally can also deter unethical behavior by employees. Theft and embezzlement by dishonest employees can account for significantly more lost revenue than burglary by outsiders. That same culture of security that helps you retain top talent can also cut down on internal theft.
Additionally, installing a fully integrated security system may help you save on insurance costs. Certain insurance companies offer incentives for commercial security systems. Call your insurance representative to find out if you qualify. 
Focus on the Important Things
When you choose a full-service security integrator like Tusco to handle all of your security needs, you are free to focus on the important things. Having a robust security system provides peace of mind, especially when that system works seamlessly across your various physical and electronic services. 
Having all your security measures managed by one expert team means no gaps in your system. Because you won't have to worry about managing multiple contractors and services, you can focus on what matters: growing and expanding your business.
Full-Service Security Integration
A high-quality security system is an absolute necessity for any business, large or small. If your business plan does not include robust security, or if your facility needs an upgrade, call the experts at Tusco. We provide site security assessments to properly identify your needs and help you stay current with the latest technologies and industry standards. Don't leave money on the table—set your business up for success with a full-service security system.
Tusco, Inc.: The Nation's Leading Perimeter Security Contractors
Tusco, Inc. is one of the nation's leading and most respected full-service security integrators. We manage every aspect of your security system to provide seamless, cutting-edge solutions that stand up to today's ever-evolving demands. Contact our team today at [email protected] to learn how we can help your business succeed securely.