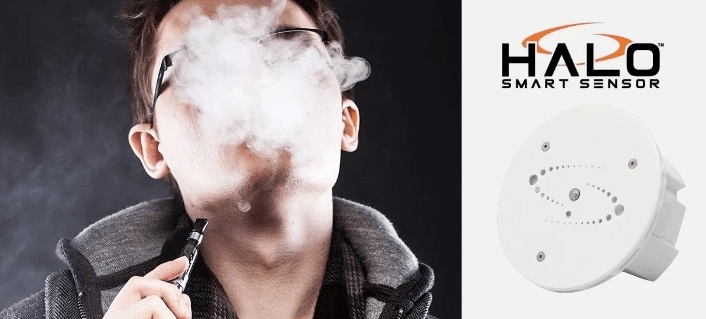 How Electronic Security is helping SROs combat Vaping, THC and Bullying Issues in K-12 Schools
Tusco, Inc. recently joined TAASRO at their Annual Conference for School Resource Officers held at the Orange Beach Event Center.
The event was well attended by over 750 SROs from the Southeast there to continue learning best practices for protecting children in K-12 schools.
Among the many topics presented for education and discussion were the problems schools face monitoring and controlling what goes on in bathrooms and other areas of an educational facility that cannot be monitored by video surveillance. A few common problems found in both public and private schools are vaping, THC, and bullying.
Since these incidents typically take place in bathrooms and locker rooms it makes monitoring and controlling it difficult for school faculty.
Tusco had the opportunity to present an inexpensive product and solution that helps as a deterrent and monitors for such events.
Halo Smart Sensor is an all-in-one security device designed to:
Detect and Identify Vape and THC
Monitor Air Quality
Prevent Spread of Infectious Disease
Detect Aggression and Calls for Help
Alert for Vandalism and Trespassing
Detect Gunshots
Detect Chemicals and Gas
Under the Federal Grants for K12 Schools, additional CARES Act funding has been approved for schools for a variety of different school needs, including projects to improve and/or monitor indoor air quality at school facilities. With this recent passage of funding, implementing vape detectors and air quality monitoring systems like HALO Smart Sensor are more obtainable than ever.
Contact us at [email protected] to schedule a demo or security evaluation or email [email protected] request more information.
Tusco, Inc. is one of the nation's only full-service security integrators providing Video Surveillance, Access Control Systems, Mass Notifications, Intrusion Detection, Intercom & Paging, Structured Cabling, Vehicular Wedge Barriers, Crash Rated & Non-Rated Bollards, Beam Barricades, Ornamental Cable Fencing, Prefabricated Guard Booths, Protection Gates, Commercial Fencing and Portable Vehicle Barriers with Certified Installers, Contractors and Technicians.
Tusco has received the Department of Homeland Security Safety Act Designation for turnkey perimeter security products and services.