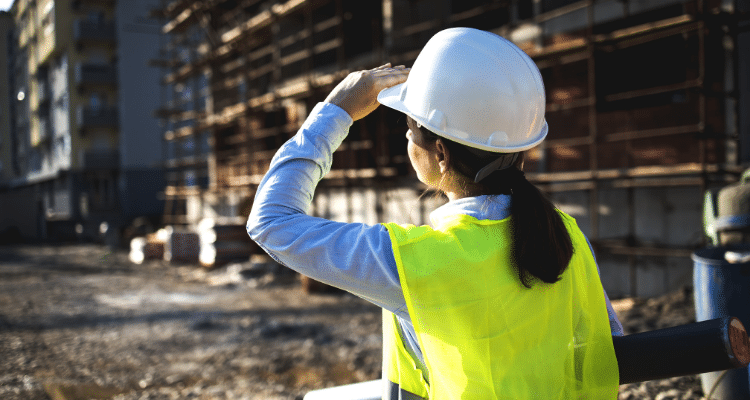 Highlighting the Women of Tusco
The National Association of Women in Construction (NAWIC) originated in 1953 by sixteen women working in the construction industry. The founders organized NAWIC to create a support network for women. This group was so successful that it gained its national charter in 1955 and officially became the National Association of Women in Construction.
About WIC Week
"Women in Construction (WIC) Week was started in 1998 by the National Association of Women in Construction. It started as Founders Week, meant to amplify awareness of women in the industry and celebrate the accomplishments of the 16 women who founded NAWIC in 1953. It was celebrated in September, before moving to the second full week of March to coincide with International Women's Day."
Now, WIC Week is celebrated across the country and even internationally. You can find ways to celebrate locally and other resources on the NAWIC Birmingham Chapter website.
The Women of Tusco, Inc.
Being in a male-dominated industry, it is often challenging for women to join a field related to construction. However, it is vital to our success as a company and culture to highlight, thank and support our female staff to our fullest potential. Our company is more successful because of the women who work here. We are grateful to have them on our team, making Tusco better every day.
Amber Williamson, Human Resources Manager
Amber has been in the construction industry for well over seventeen years. She joined us at Tusco last year, and she has been a vital part of our Human Resources department. In an industry where the competition for a skilled workforce is fierce, attracting and retaining top talent is one of her most important and most challenging responsibilities. Amber plays a crucial role in developing strategies to strengthen the company culture and improve the employee experience. To her, the most significant part of her job is hearing an employee say, "I love working for Tusco."
Fun Fact: She loves being outdoors, whether that be hiking, fishing, or playing a game of tennis.
Julie Snodgrass, Coordinator of Operations Planning and Special Projects, Physical Security
Though she has only been with Tusco for two years, it's hard to remember a time before Julie.  As coordinator of operations and special projects, Julie wears many hats, but without a doubt, her most vital function is assisting our Project Managers. In a fast-paced, detail-oriented industry, Julie quickly and thoroughly solves problems, regulates project staffing needs, and works with our entire team of project managers to ensure that deadlines are met across the entire Tusco portfolio. Julie says that coming to Tusco was the best decision she has ever made and we agree.
Fun Fact: Julie is a mom of three teenagers and enjoys spending time with them on Lake Tuscaloosa.
Tedra Williams, Payroll and Accounting Administrator
As our Payroll and Accounting Administrator, Tedra Williams is in charge of all payroll, invoicing, accounts receivable, and job setup. She has been in the construction industry for over fourteen years, and we've been lucky enough to have for the past year. Tedra holds a B.S. in Business Management and an M.S. in Psychology/Counseling and brings a plethora of knowledge and experience to the table. She is an invaluable asset to our team.
Fun Fact: Tedra enjoys traveling and spending time with her close friends, family, and puppy, Onyx.
Hannah Selman, Operations Assistant
Hannah officially started her journey in the construction field when she joined Tusco in 2019 and has enjoyed it every step of the way. While she was attending Bevill State to receive her degree in Business Administration, she discovered a passion for continued learning. Hannah says her favorite part about this industry is always learning something new and sharpening her skills. At Tusco, Hannah assigns training needs, keeps track of certification updates for all employees, and issues clearance needs for field workers and project managers. Her biggest inspiration comes from her most prominent supporters: her parents, little brother, and grandparents.
Fun Fact: In her spare time, she enjoys hunting, fishing, kayaking, working on DIY projects, and spending time with friends and family. 
Ronnie Boatwright, Operations Coordinator ES
Ronnie has an impressive career in the construction and security industry, and we've been lucky enough to have her as part of the Tusco family since August 2021. As the operations coordinator for Tusco Electronic Security, Ronnie assists ES Project Managers to monitor efficiencies, provides job tracking and status reports to PMs, works as a liaison to the sales team, maintains operational supply inventory, and so much more.  The entire team at Tusco is thankful to her for keeping our trains running smoothly.
Fun Fact: She is an avid Auburn basketball fan, loves thrifting, prosecco tasting, and spending time with her husband and two daughters.
Tina Simmons, Contract and Compliance Administrator
Tina joined the Tusco family in August of 2021, and she has worked in construction for eleven years, both on the construction and program management sides. Her favorite part about the construction industry is watching a job from inception to the final product and knowing she was an integral part of the process. Tina's career is segmented into three main areas: Insurance/Bond Administrator, Compliance Administrator, and Contract Administrator. She can balance each aspect of her job seamlessly, and we sincerely appreciate her incredible work ethic in everything she does.
Fun Fact: Tina enjoys spending time with her kids and grandkids and enjoys rollerblading, traveling, paddle boarding, hiking, and fishing.
Sandra Denaburg, Service and Maintenance Administrator
Sandra recently joined the Tusco family and brought over twenty years in the construction industry. She believes strongly in giving back and serving her community and is proud to be at a company that provides excellent service and care to each customer. Sandra says every day is an opportunity to learn something new, and there is never a dull moment at Tusco. The most rewarding part of her job is watching the day-to-day progress turn into a completed project alongside all the people and moving parts that make this company function.
Fun Fact: Sandra enjoys spending time with her family, friends, and fur babies, exploring the great outdoors, and working in the yard.
Mitsy Stewart, Accounts Payable Specialist / Account Assistant
Mitsy began working in the construction industry in September of 2018 when she started her job at Tusco. Since then, she has gone above and beyond in her role and continues to prove that nothing can get in her way. Mitsy is originally from Marshall Co., AL, near Lake Guntersville. She is a graduate of Douglas High School and attended Wallace State Community College. Everyone here at Tusco admires her dedication and excellent work ethic.
Fun Fact: Mitsy has been married for 17 years, has two daughters, Lydia (14) and Carrigan (6), and has the most adorable Maltipoo, Darla.
Dana Rhodes, Director of Corporate & Business Development
Bringing her background and experience in Electronic Security Integration, Dana plays a crucial role in developing and leading the direction of strategic partnerships and enhancing Tusco's overall growth. Her extensive business development and marketing background comes from 20+ years in IT, Communications, and Electronic Security Integration. She's helped launch three successful startups and has a passion for entrepreneurship. Dana utilizes her knowledge in Agile Leadership to push Tusco in new directions and reach new heights.
Fun Fact: Dana and her husband, Teddy, enjoy spending time at the lake with their teenage and young adult children, traveling and serving their community.
Join us in celebrating women in construction, not just this month, but every month as we focus on a future dedicated to diversity and inclusion for even the most male-dominated fields. Companies succeed when their culture and values are as diverse as possible. This month, we challenge you to show your support by donating to the National Association of Women in Construction. They focus on providing a support system to women in this industry. For more information on how to donate, please visit NAWIC Birmingham.